The layout is based in the 1950s and uses only assets freely available on the Download Centre.
Consequently much original detail cannot be recreated.
The terrain is created from a digital OS map and so is reasonably accurate as are distances and rail line gradients.
The project is very long term and currently all rail lines are completed: Sandsend to Scarborough; Whitby Town to Pickering; Pickering to Seamer and Scarborough. However much scenery detail is missing, plus side lines to Filey and to Kettleness and to Egton Bridge are not yet added.
Photos are screen shots from the layout.

Contact info: djw_bcca@yahoo.ca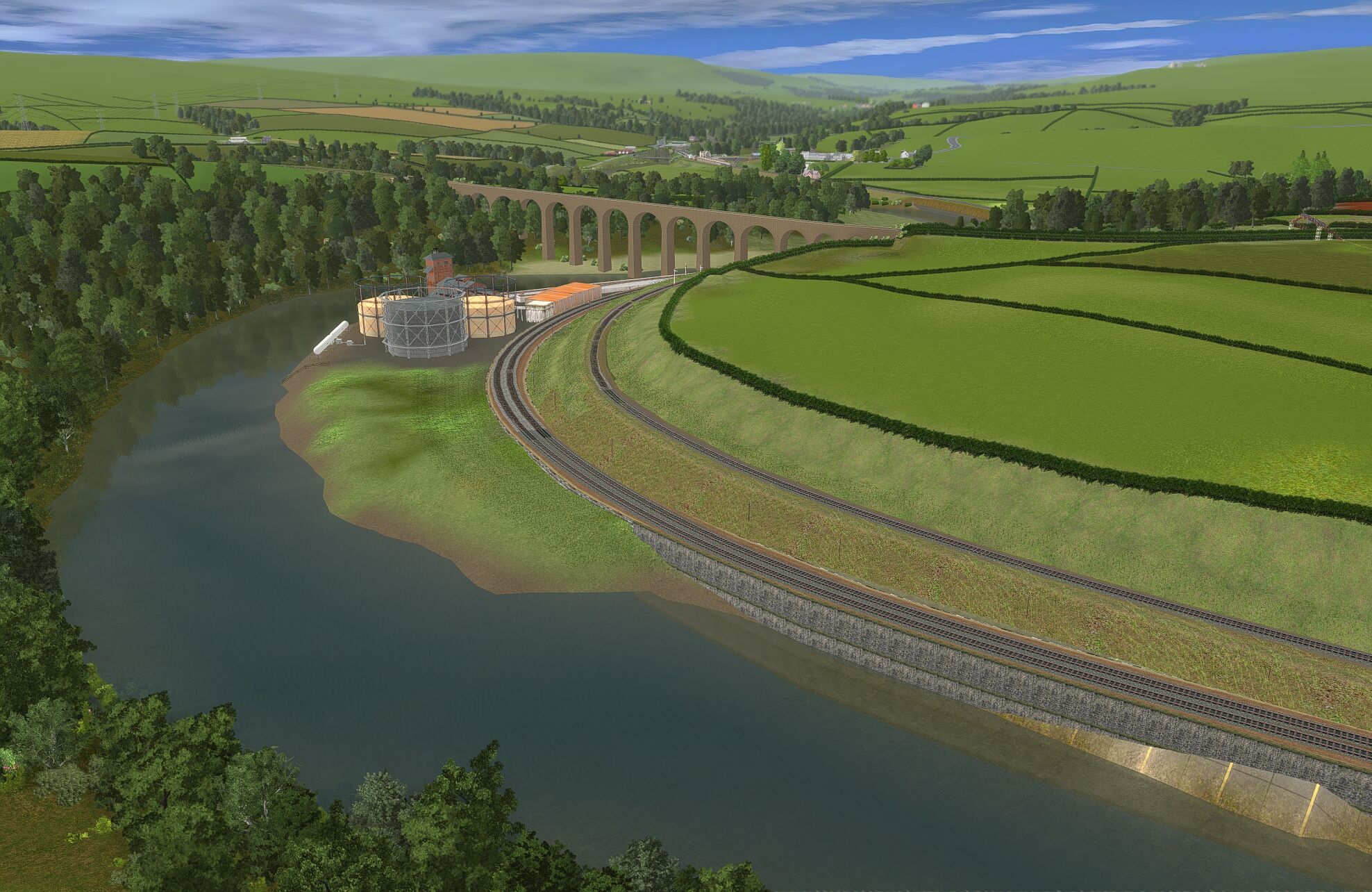 Looking down the Esk Valley from south of Whitby.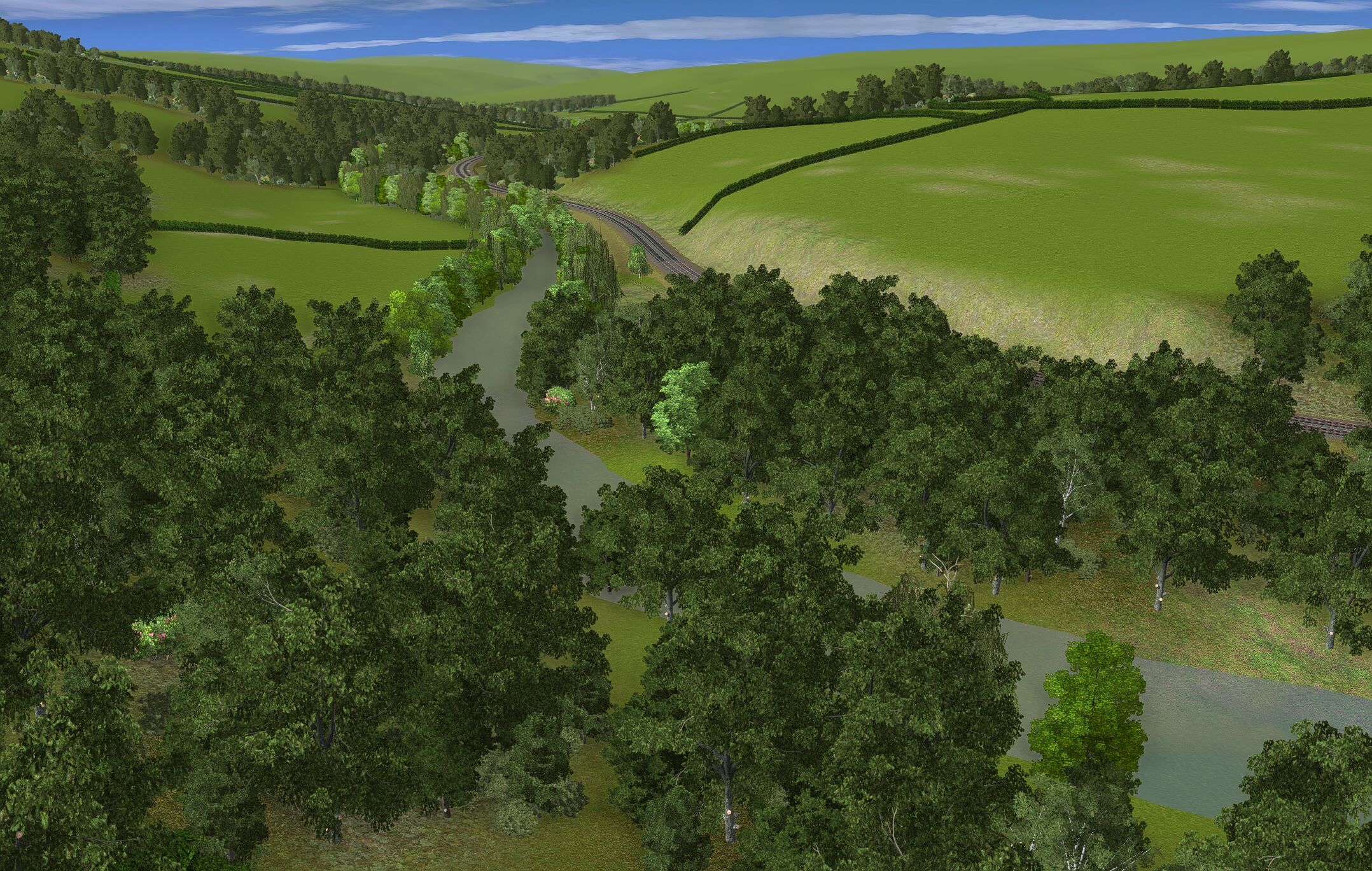 Railway in the Esk Valley.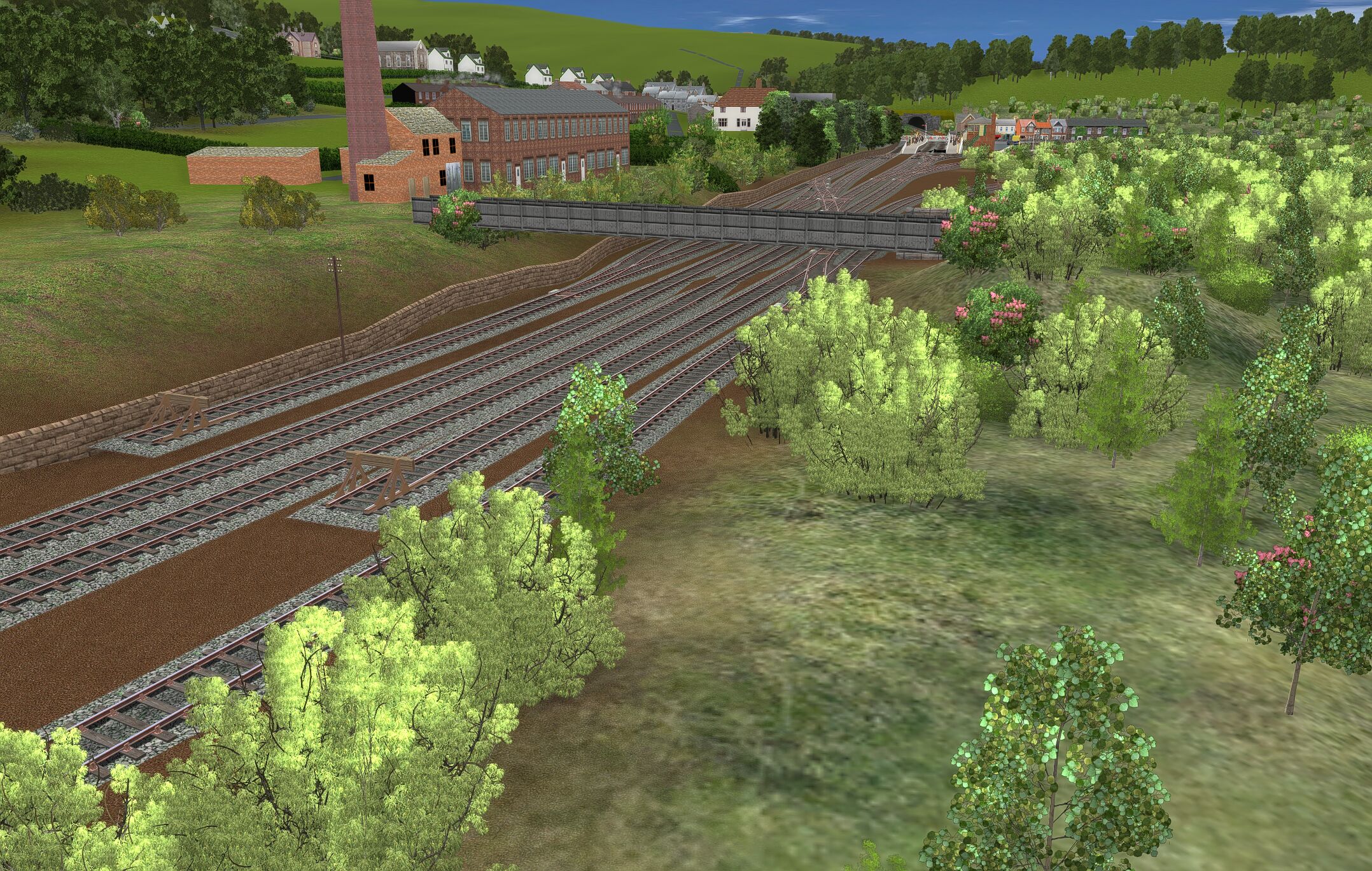 Looking towards Grosmont station
Looking through Grosmont station to tunnels.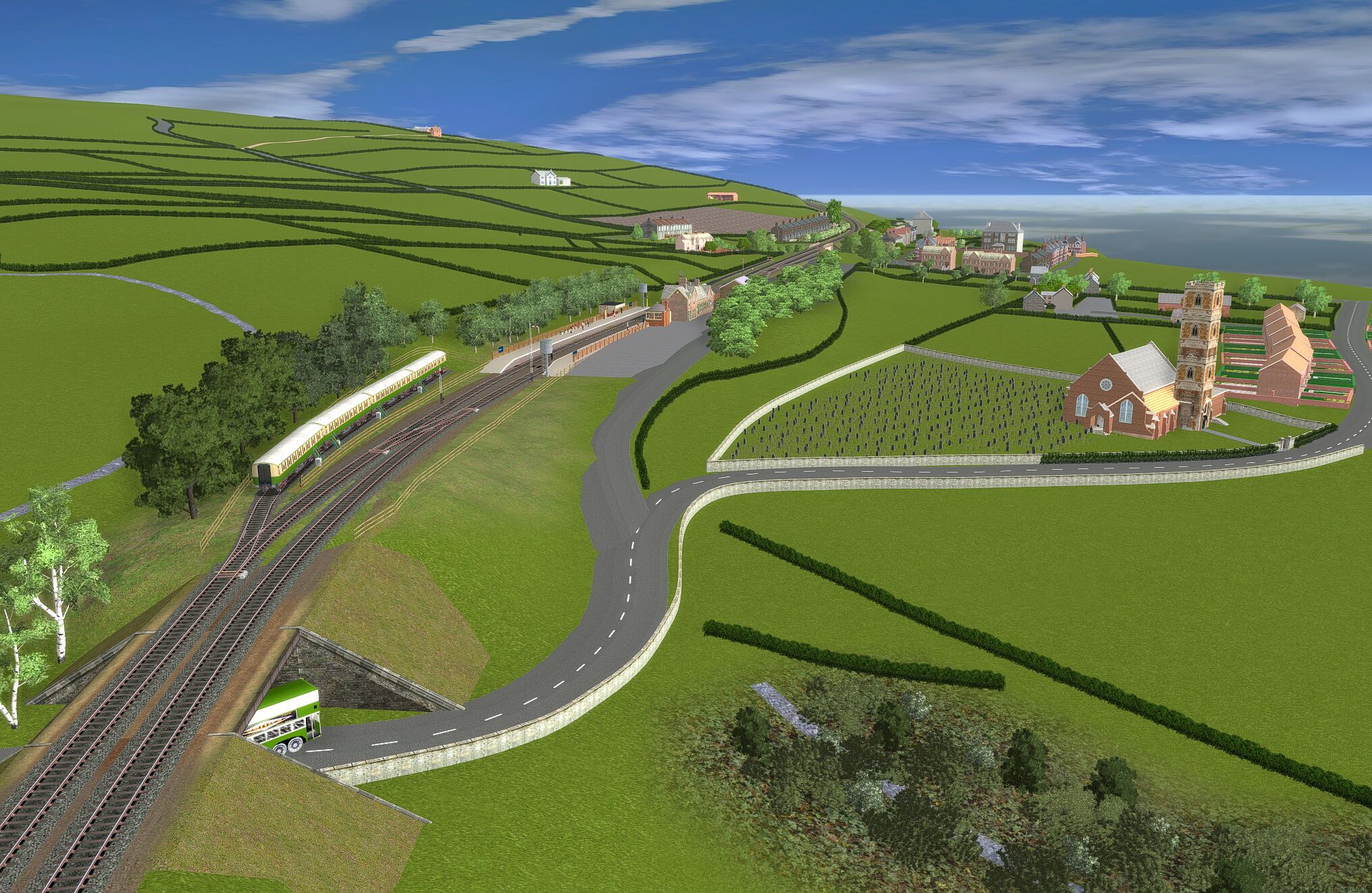 Robin Hoods Bay from the south.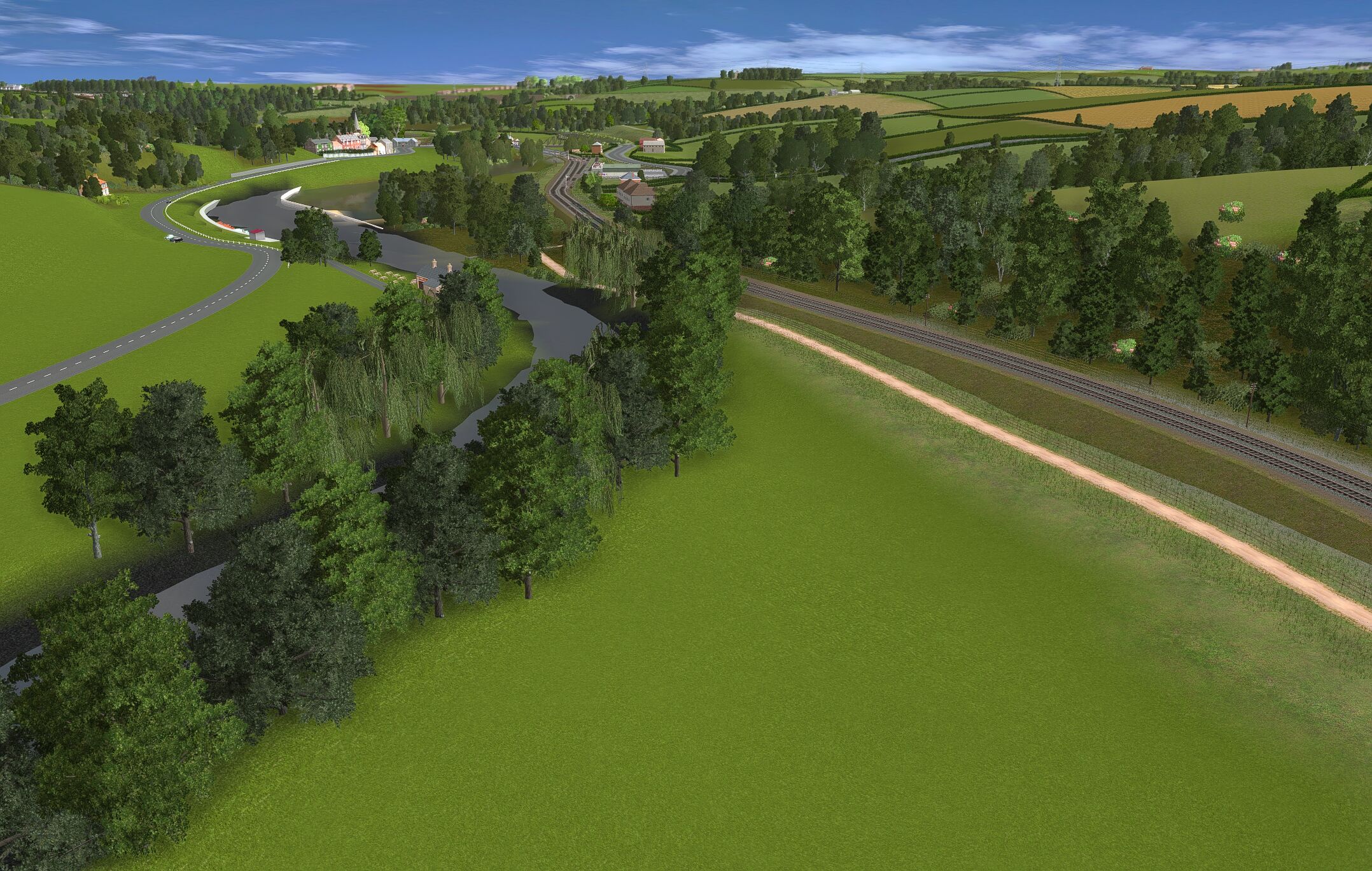 Ruswarp from West.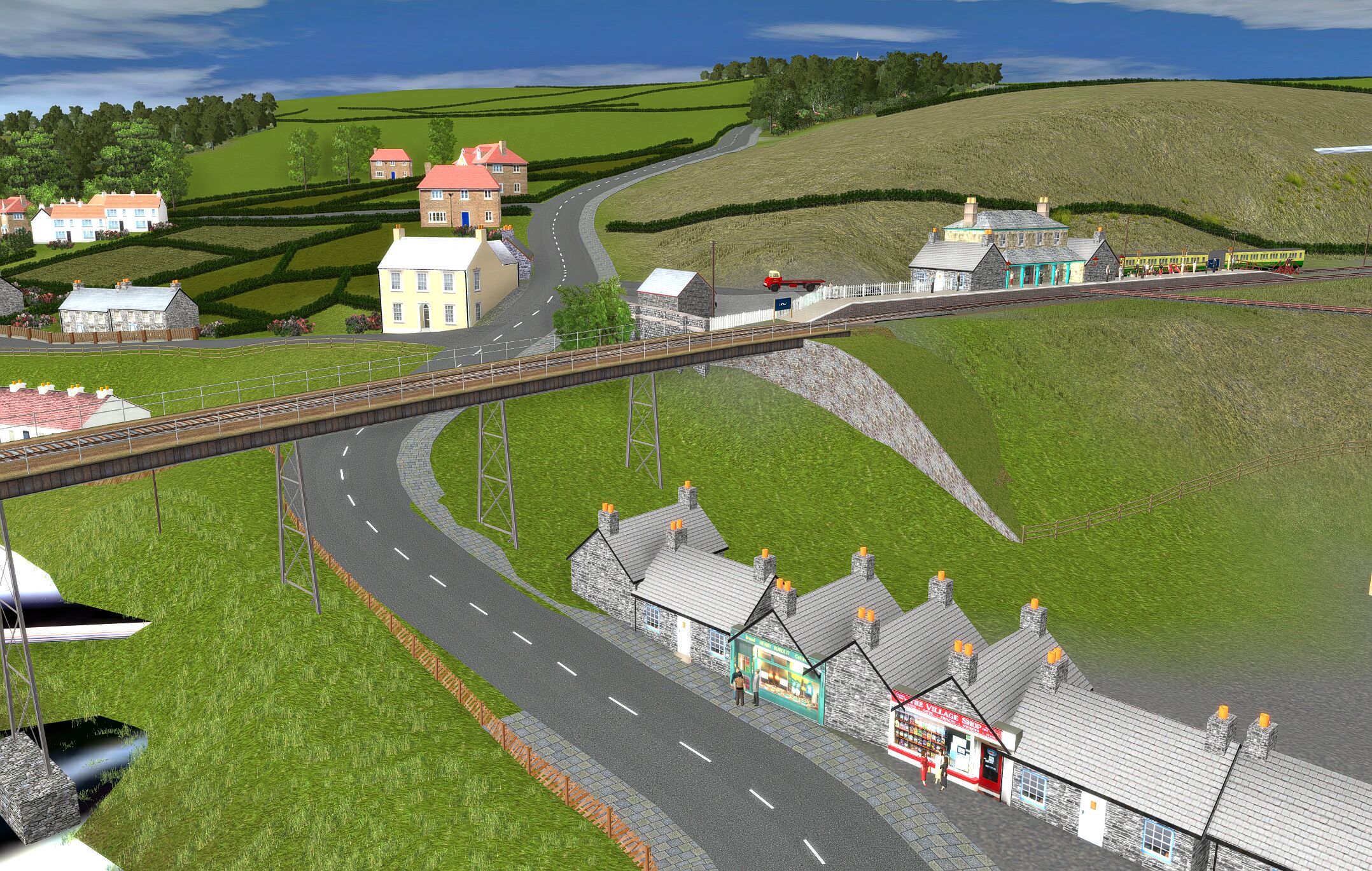 Sandsend.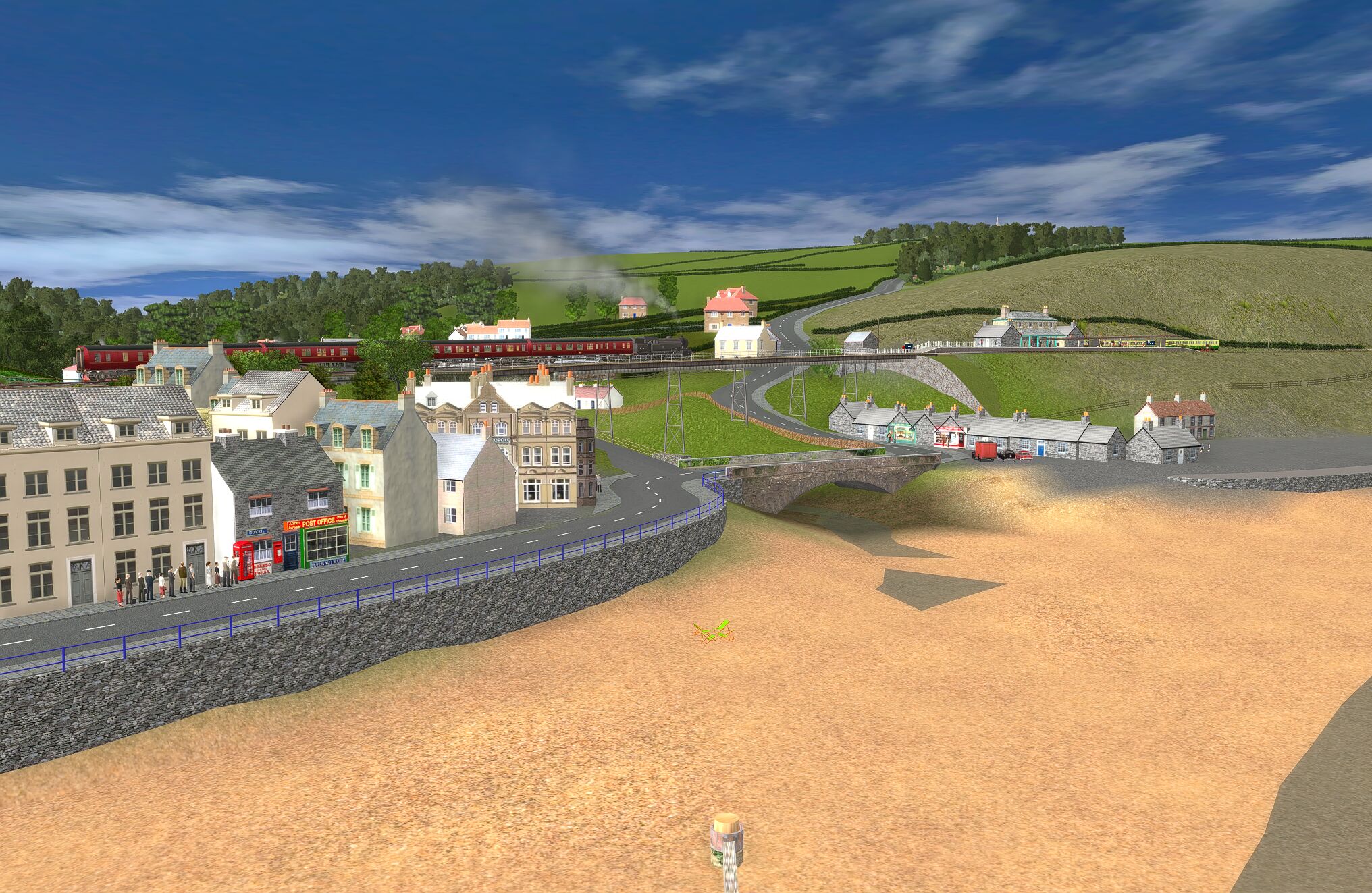 Sandsend.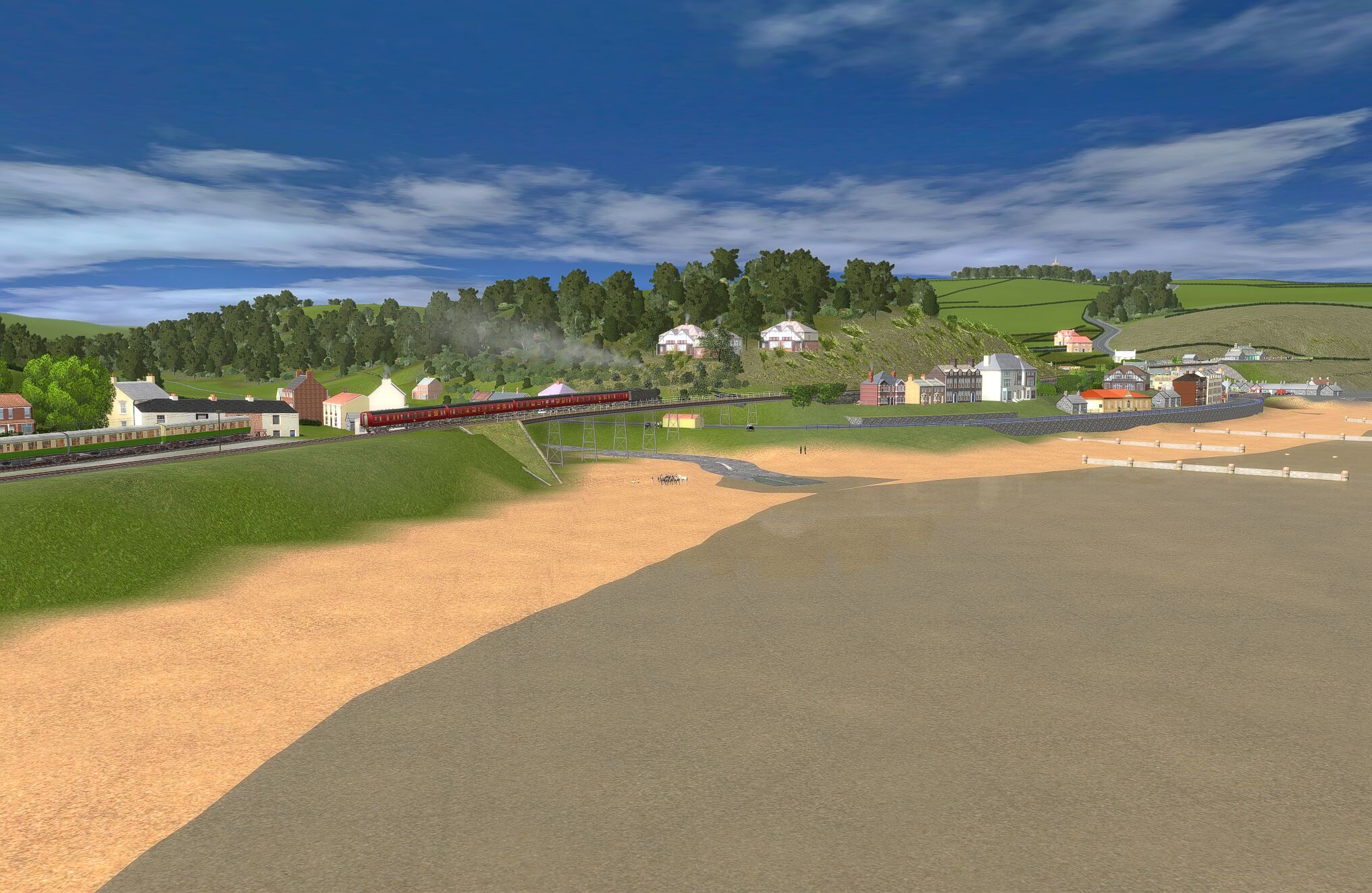 Sandsend.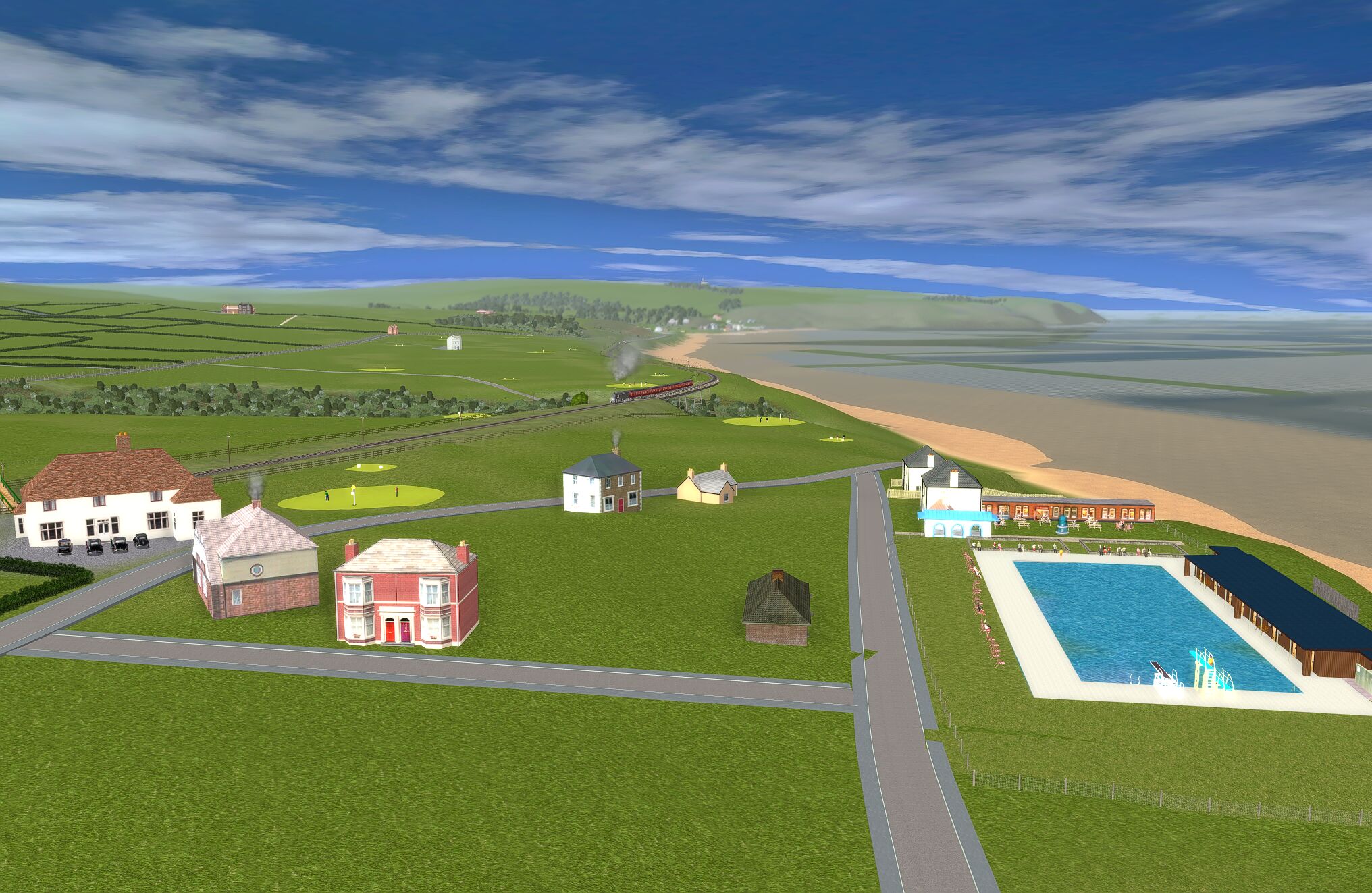 Looking over Spider's Web Pool.
Limited by what is on the Download Centre.
I once swam in this pool ... and it was very, very cold.

p>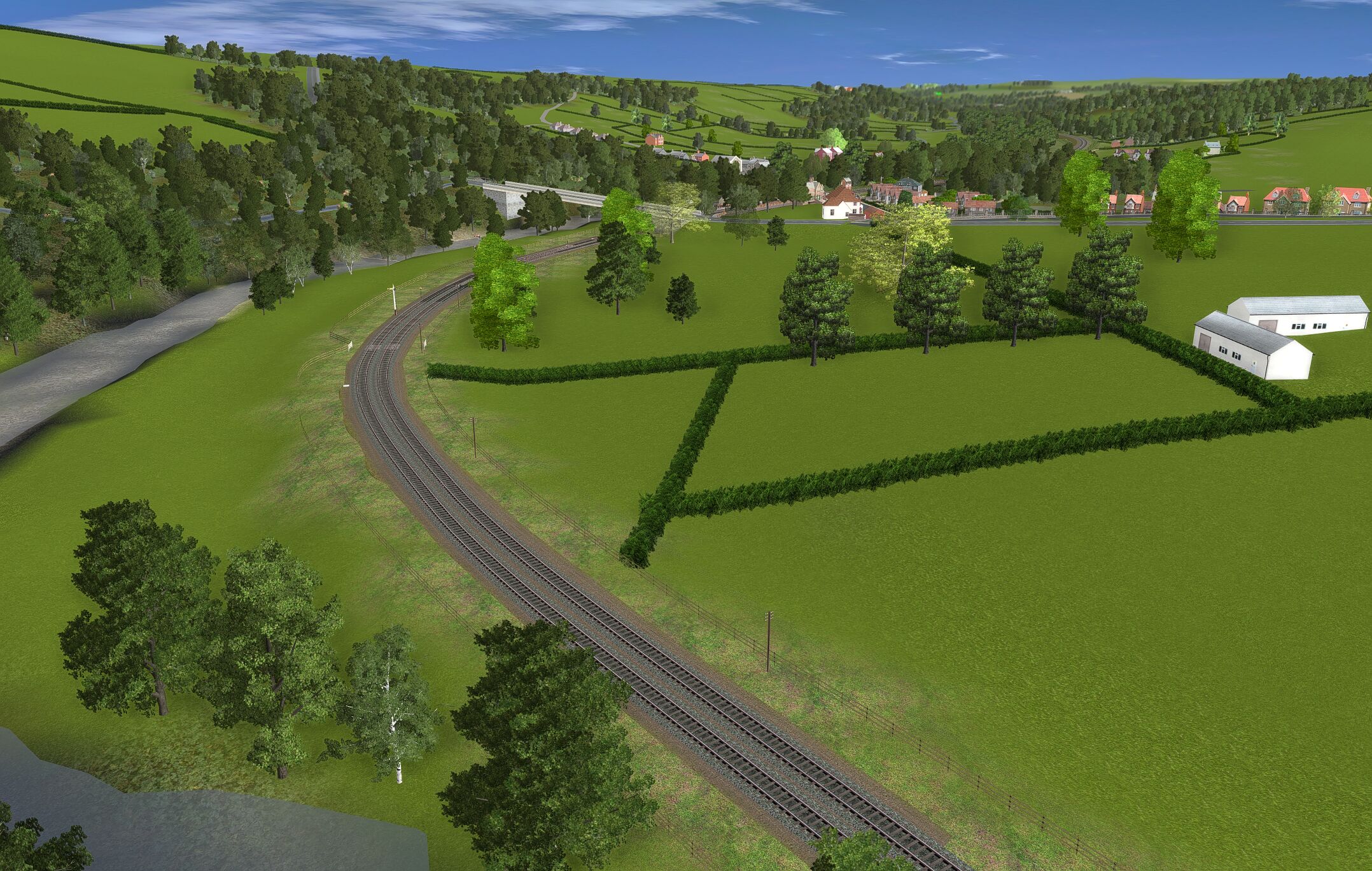 Sleights from west.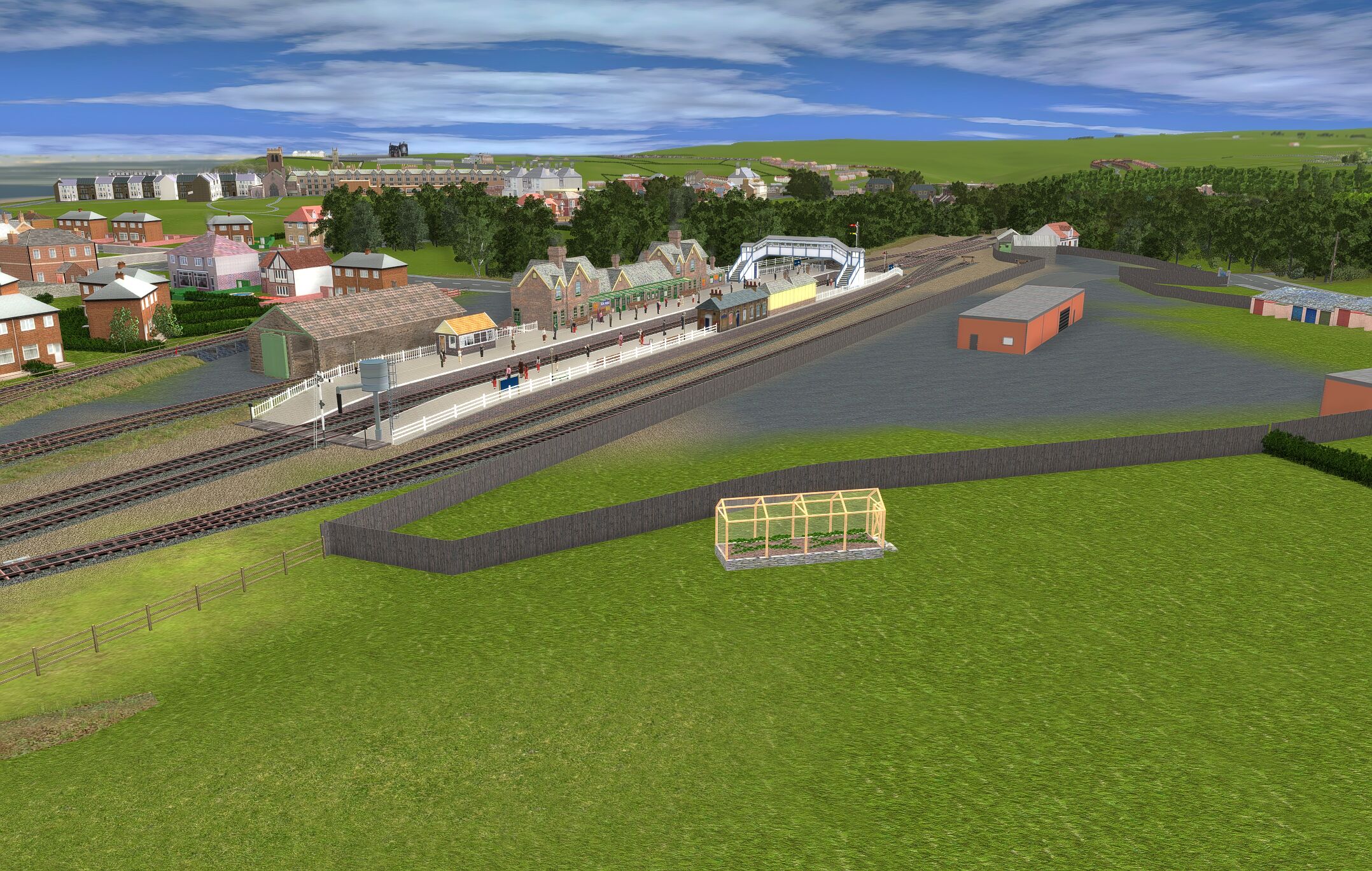 Whitby West Cliff station.