Afternoon shoppers in Coney Street in mid-February
To make sure that the streets were clear to photograph, many of the photographs in this series were taken early on a Sunday morning. At virtually any other time one is faced with parked cars, delivery vans, or, as in this case, shoppers or tourists thronging the street.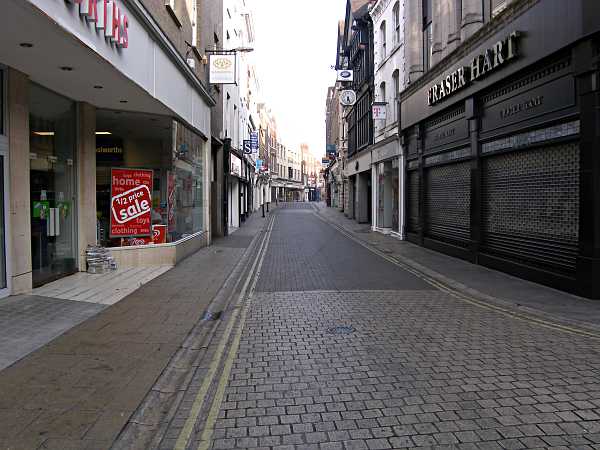 Sunday morning, 15 April, 2007.
Here, in Coney Street on this cool February day, it is shoppers as this south west corner of the City Centre contains many of the conventional (that is non-tourist) shops in York.
At the beginning of 2008, Woolworths (or 'Woolies') closed this location where it had been since before I was a young lad.
Photo: taken 13 February 2006
Photo Copyright Dave Woodcock 2008.