15th century
View from Peasholme Green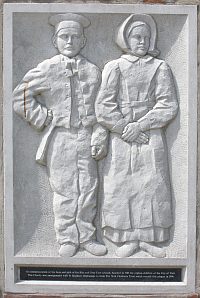 Plaque.
Inscription reads: 'In commemoration of the boys and girls of the Blue and Grey Coat schools, founded in 1705 for orphan children of the City of York. This Charity was amalgamated with St Stephen's Orphanage to form The York Children's Trust, which erected this plaque in 1996.
Photo: taken 4 June 2007
Photo Copyright Dave Woodcock 2008.