NER Headquarters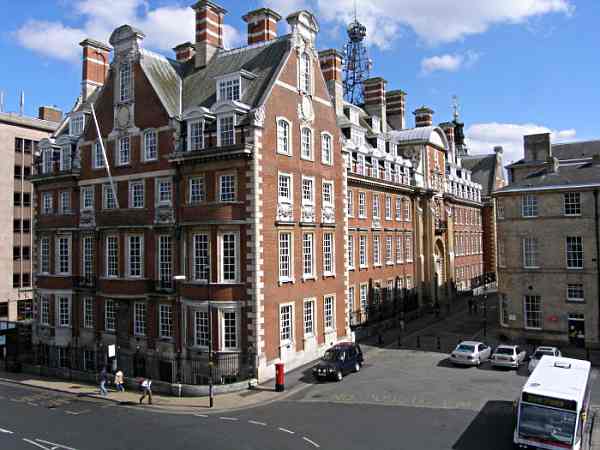 Early 20th century.
When the new station was built with it's accompanying hotel in 1877-8, the old buildings were used as offices. By the beginning of the 20th century, new offices were required and the North Eastern Railway built this building and opened it in 1906. For the next 100 years it was occupied at least in part by successive railway companies from the LNER, through BR to GNER. Now the use of the building is about to change, but what to? Suggestions are that it may become York's first 5 star hotel ... we'll see.
Photo: taken 3 June 2007
Photo Copyright Dave Woodcock 2008.